Our Branches
Whether you're looking for our workshop services or a new car, you'll be well served by either our Sidlesham or Selsey branches. Our recently opened Selsey forecourt shows off our wide range of used cars available at fantastic prices, whereas our large Sidlesham workshop is where we carry out the majority of repair works.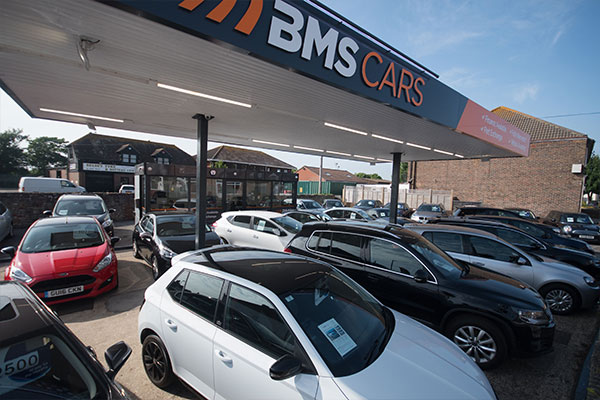 BMS Cars Selsey
Phone: 01243 20 20 15
Our Selsey forecourt has a wide range of high quality used vehicles at fantastic prices. Every vehicle we sell has been BMS checked for your peace of mind. Our Selsey team are here to support you and have a range of services to meet your needs, including: Vehicle finance, part-exchange and vehicle sourcing
Selsey Opening Hours
Mon - Fri: 9am-5pm (Call sales up until 8pm)
Sat: 9am-1pm (Call sales up until 8pm)
Sun: Closed
BMS Cars Sidlesham
Phone: 01243 20 10 11
BMS Cars Sidlesham is the base for all of our workshop services and the home of our master technicians. Whether you're looking for an MOT, servicing, repairs or anything else motor related, our team would be delighted to help you.
Sidlesham Opening Hours
Mon - Fri: 8am-6pm
Sat: 8am-1pm
Sun: Closed